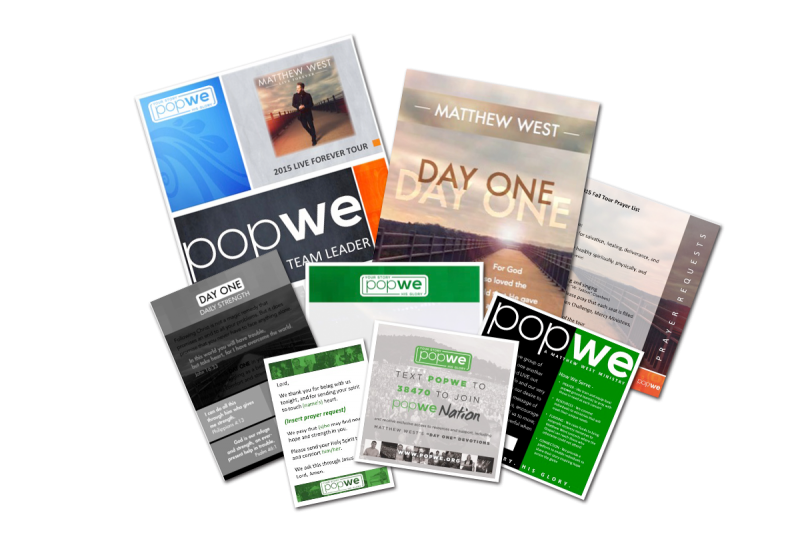 popwe is blessed to have partnered with the Milwaukee County House of Correction to supply the majority of our ministry resources.  From prayer booklets, to ground team materials, to popwe nation shirts and supplies, our ministry benefits from the incredible work effort of the in-house printing and screening services provided by their dedicated team.  The House of Correction's print center offers the chance for those citizens who have taken a wrong turn to get back on track, learn employable skills, and through a variety of optional programs, explore their faith, purpose, and future path.
---
I'm not afraid to take a risk because God has me on assignment. In my prior roles, I was known as the "navy seal of jail" – but it's my missionary work outside of the system that opened this door for me to now serve His people in this important way.
– Jose Hernandez, Assistant Superintendent
Milwaukee County House Of Correction
---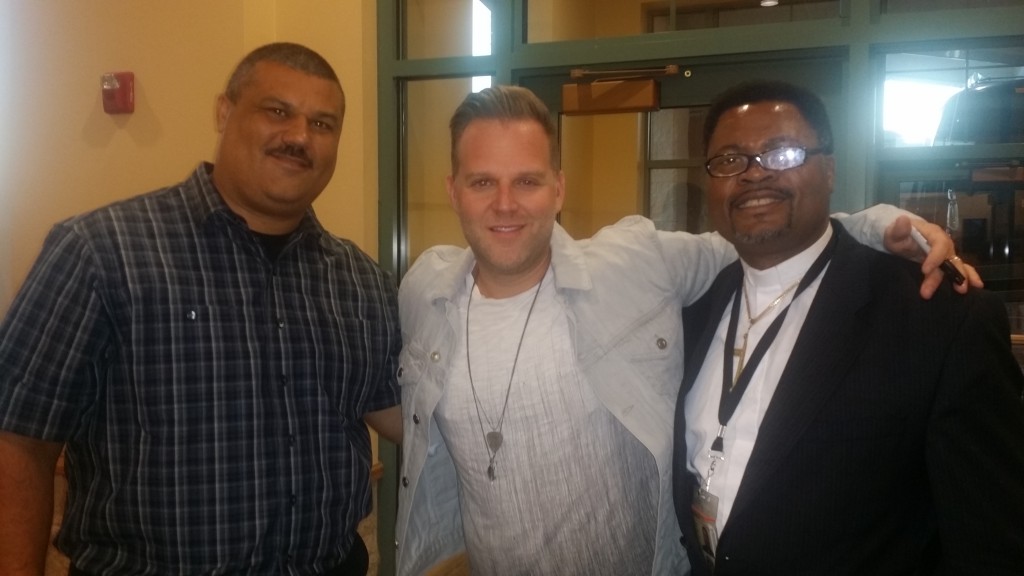 What is Jose's assignment? To rehabilitate and reintroduce our citizens back into the community through dynamic, nutritious offerings to develop the whole person – heart, mind, and soul.  According to Jose's experience with several decades of correctional service, he feels that every one of us has been or will be one decision away from being incarcerated at some point in our lives or knows someone who has.  He mentioned, "Of the 1500 or so in my care, the exception are the ones who need the hard justice, the rest need rescue."  Jose went on to offer, "I see my time with them as an opportunity where I have their full attention, not under the influence of drugs, dysfunction, and daily living — now is the time to fully soak in the resources we offer and leave this place a better person.  Over 70% of our offenders are actively engaged in one or more of our offerings and they thirst for more."
One example of the programs offered includes working at the in-house print shop.  While they are not earning an income, they are learning transferable skills, engaging in meaningful work, and have the option of working down the term of their sentence.  Mike Wergin, the HOC Graphics Supervisor, shared "When I hear their stories, I'm hurt by their brokenness and yet amazed at their willingness to break the cycle and learn new skills. Every day, my focus is to give them hope, respect, and help them build their self-esteem.  I offer compliments 100x/day – good job and thank you go a long way."
---
popwe was also pleased to partner with Jose and his team to make available the opportunity for the HOC to take a group of their Huber candidates* to a local Matthew West concert. The experience was incredible — here are a few of the comments that came out of that night from the candidates:
"It was very spiritual and I needed to be in a house of God's children."
"Through Christ anything is possible — the concert was very encouraging and had a powerful message."
"It was uplifting and gave me newfound hope."
"The atmosphere was full of positive people and they came together to speak about the Lord and the things they overcame."
---
Through the help of volunteers and community partners, Jose's dedicated team focuses on education, employment, financial knowledge, faith-based programs, and many more personal development offerings.  Jose proudly mentioned that his team is 100% committed to the mission and they feel it is a double-win as many of them participate in the programs as well.  Please continue to keep the good work of Jose and his team in your prayers as they serve each day to help God's children re-enter the community with respect and dignity.