You've experienced the power of story. Now, you're inspired to ACT. Your donation makes it possible to provide powerful ministry to those in need. Thank you for sharing in our mission. Together, we can help others experience God's grace and mercy working everyday even in the most broken chapters of their lives.
Donate to popwe!
popwe prayerfully uses your donation to further our ministry of equipping people with resources for a journey of discovery and healing.
A popwe partner is an individual who gives a recurring donation of $25 or more per month and walks hand­ in­ hand with the heart of our ministry, believing in the power and healing of a story.
Co­-Sponsor a Teen Challenge Scholarship
Change someone's life forever by co­ sponsoring a scholarship with popwe for participation of an individual in a Teen Challenge Addiction Recovery program.

Providing connection and hope through our global story portal

Offering dynamic personal prayer support through local and national ground teams

Creating Christ-centered resources for individuals and small groups

Sponsoring popwe guests (i.e.-Teen Challenge students) to attend concerts and events
$25
$50
$100
$250
$500
$1000
What is a popwe partner?
A popwe partner is an individual who gives a recurring donation of $25 or more per month and walk hand-in-hand with the heart of our ministry, believing in the power and healing of a story.
popwe partners receive:
Welcome package including popwe resources and Matthew West's new book, Today Is Day One
Exclusive first access to Matthew West's tour diaries, popwe initiatives, and featured stories
Dynamic conference chats with Matthew West
The joy of knowing you are making an impact!
Join popwe in co-sponsoring a Teen Challenge participant
Partner with our ministry in changing someone's life forever by co-sponsoring a scholarship for participation of an individual in a Teen Challenge program. Experience first-hand transformational change in the life of someone who needs help conquering addiction and finding their way back to the love of Christ.
If you would like more information about co-sponsoring this scholarship with our ministry, please contact us and our Ministry Pastor, Joe West, will contact you personally.
Get to know some of our current and prior scholarship recipients
and please keep them in your prayers.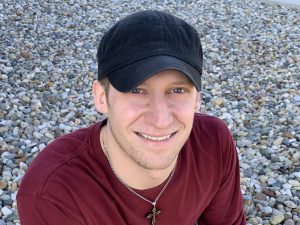 Hello Matthew, Joe, and team from popwe, my name is Michael Wagner, and I'm 27 years old. I grew up in a Christian family, but I feel like the importance of actually following Christ was lost somewhere between generations. I love my family as they have been so patient and kind to me through "my mess".
I'm the youngest of three, having one sister and one brother. I grew up in Bourbon, IN, which is just-a-little-blink-and-you-miss-it kind of a town, but I made a lot of good friends there.
When I was about 13, we moved to a nicer house on a lake in the middle of nowhere, and I was completely out of my element. I sought to make new friends but had a hard time with it so I started smoking weed with these people in order to feel more accepted. I love singing and playing the drums so I joined a few different bands, mostly punk rock bands, as a vocalist. As I got deeper in my addiction, everything I loved was slowly stripped away until the only thing I knew was that I wanted to get high. When I couldn't find marijuana, I got into synthetic marijuana (a.k.a. "spice") really badly, to the point where it wasn't even a big deal when I didn't have a place to live for a year of my life. I was living on the streets, couch surfing, floating from girlfriend to girlfriend, stealing, and lying to the people I loved most in the world. I met a woman named Elizabeth, so I gave up spice and was just smoking weed again. We were inseparable, and a year later, we had a daughter together, ❤Lorraine❤.  We were doing alright for awhile, but then started to struggle with money, mostly because we put getting high over paying bills, food, and everything else.
We started to get deep into meth, and after awhile, I just couldn't take it anymore. I needed help! I told my parents that I needed to find somewhere that could help me. They searched and soon found out about Adult & Teen Challenge. I knew that if any place could do something for me, this was it!  About 3 weeks into the program, my wife, with whom I'd been for almost 5 years, found a boyfriend and filed for divorce. It's been tough, but God has been here with me through all of it. This is just a little bit about me and what God has done for me.
Thank you for sponsoring me and for being an awesome role model for me. I'm learning that, no matter what I've put myself through, God's never going to stop coming after me, and He'll never stop taking care of me. I could be dead or in prison, but He's brought me to a place where I'm surrounded by people who love me and where I can learn more about Him. Sometimes, I can't believe how much He loves me!
---
Adult & Teen Challenge Northern Indiana Graduate
Jerry Weaver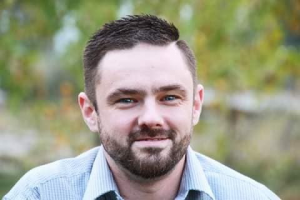 God is a life changer and can make a way!  Jerry Weaver, a recent graduate of Adult & Teen Challenge Northern Indiana is proof of this statement.  From substance abuse to working to become a licensed minister of the gospel, God has indeed changed Jerry's heart.
Most of his childhood, Jerry wanted to be a pastor, but in high school, drugs came on the scene.  Eventually, living in addiction and desperation, his cousin helped him find Adult and Teen Challenge.
"When I came to Teen Challenge, I was given a word during a chapel that I was going to be a pastor someday.  I knew that I was stepping into God's will."
Jerry is currently doing an internship at Radiant Life Church in Elkhart, IN.  This past Sunday he preached his first Sunday sermon. Members of his ATC Northern Indiana family attended the service to support Jerry.  Andy Collins, Director of ATC Northern Indiana says, "We are incredibly proud of Jerry and so pleased to be able to support him in this way."
Jerry has also been studying at The Berean School of the Bible at Global University and is just finishing his second course (out of nine he needs to complete) towards getting his pastoral license.
"I can say, this is the only thing I have ever done where I wake up every day and I actually look forward to going to work. I enjoy it with all my heart and I look forward to my future in ministry."