popwe is a community of compassion joined together to inspire others with the hope, healing, purpose, and meaning found in Jesus Christ. Our volunteers are an integral part of our ministry and serve alongside us as members of our Ground Team and National Prayer Team.
Ground Team
The Ground Team serves as the hands, feet, and heart of popwe. The role of the Ground Team is simple: to promote the "power of story" and pray with those in need – to help them find healing, experience hope, and take their next step in a journey toward Christ. Our Ground Teams serve at Matthew West concerts and events, and at other events in their local communities.
National Prayer Team
As a part of our National Prayer Team, you will be praying for the needs that are submitted to popwe. As a Team Member, you will have access to our interactive AMEN Prayer Page. There, you'll be able to see the needs, click to let the person know that you've prayed for them. You can also leave an encouragement if they have chosen that option. You can also add your own prayer need as well as praise reports. Thank you for joining our National Prayer Team!
"..The prayer of a righteous person is powerful and effective." James 5:16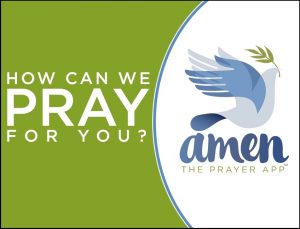 Get Involved
If you would like to volunteer with our ministry, please fill out this form. A confirmation email will be sent to you shortly.